INDUSTRIAL VALVE SIZING SOFTWARE
CALCULATING your trim solution
Our free valve sizing software allows you to specify and calculate the size of valve you need and find a suitable trim solution. All you need is some basic process and pipeline parameters in order to find the right solution. To start using the software, simply login or register now and you will hear back from us.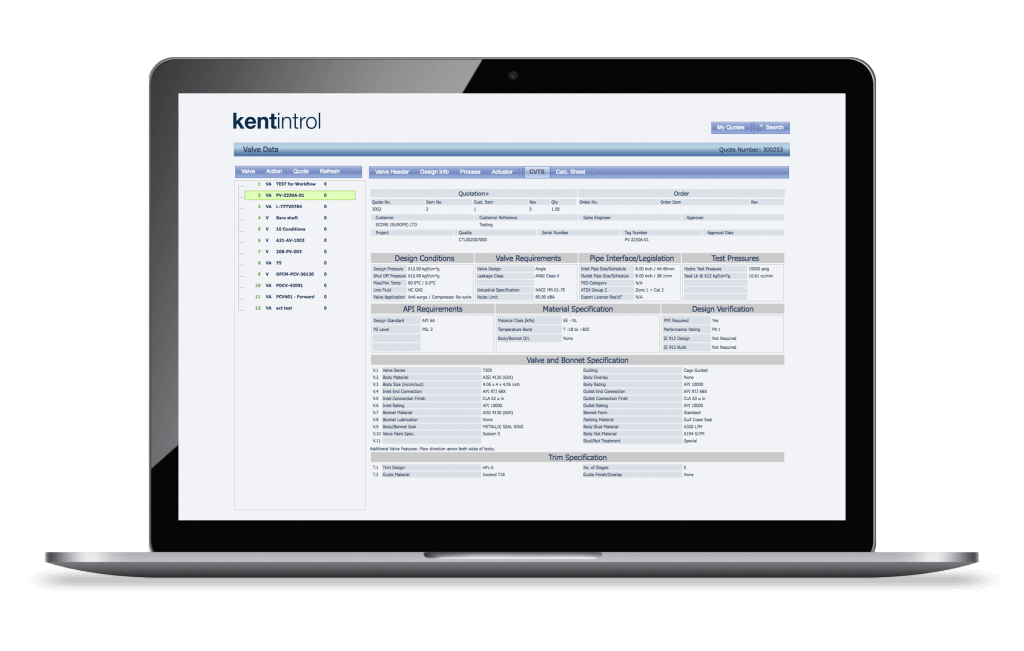 WHO IS THE SOFTWARE DESIGNED FOR?
If you're an engineer with some basic working knowledge of valves, you will find the software simple and intuitive to use. It includes on-screen prompts and follows a very logical sequence. An auto-calculation feature then helps you arrive at a final specification.
Because the system is web-based, not only can you use it from anywhere with an internet connection, but we can also intervene, and see in real-time the work you have done so far. By receiving such accurate, specific support you can then be sure that you have made the right choice of solution.
Whatever your specific scenario may be, this software can make it simpler to ensure you end up with a soundly engineered valve that's appropriate for your application. If you have any queries about our valve sizing software or you've registered but not received login details, contact us for more information.