How predictive valve maintenance and diagnostics can benefit your business
25th July 2017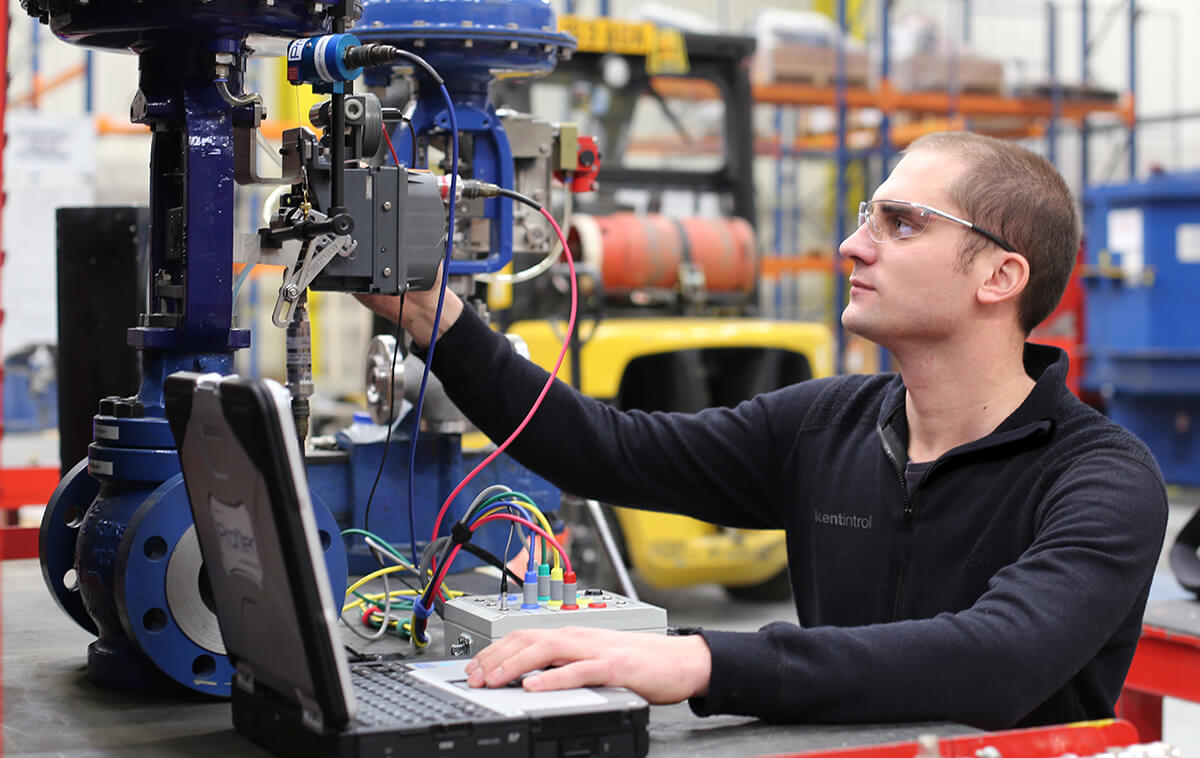 With the current state of the Oil & Gas market, getting the best return on your assets is vital. Whilst most people in the industry are very familiar with scheduled maintenance, servicing and overhauls, predictive valve maintenance and diagnostics are relatively new.
---
They are becoming a key part of many companies' asset life management strategy, as they help ensure that downtime is carefully planned and scheduled, rather than urgent and reactive.
Predictive maintenance is a data-driven approach allowing you to assess the performance of valves whilst still in service, rather than waiting for scheduled downtime. Whilst standard, reactive maintenance may still be adequate for some equipment, there are some applications where a predictive approach would be beneficial, for example:
If an asset is business critical and failure is simply not an option, a predictive approach could help spot problems early, giving you time to manage them appropriately.
If replacing or repairing the asset is problematic in terms of time, cost and complexity, these could be avoided through use of diagnostics.
If the asset is new to you or you don't have others like it, you may not know what to expect from it. Real-time diagnostic data gives you a greater insight into its likely levels of performance.
If any or all of the above applies to your equipment, it may be prudent to continually assess the performance data of your assets to enable more flexible planning. Here are some of the ways that predictive valve maintenance and diagnostics could benefit your business:
Greater control
Downtime is a given for equipment used in industries such as Oil & Gas, due to production targets and the conditions the equipment has to operate in. If you can't avoid downtime, then it stands to reason that you should look to ensure that downtime is planned, proactive and happens right at the time you need it. The better you understand the ongoing performance of your valves and equipment, the more likely you will be to avoid urgent, unplanned downtime and the expense that comes with it.
Loss mitigation
Knowing how your assets are performing can help you spot problems early on. Using a data-driven approach gives you insights into how equipment should be performing at any given time. Any discrepancies that arise could be a warning sign of a larger problem. Early diagnosis could save significant costs for purchasing new equipment, as well as the associated costs of downtime.
Improved efficiency
Predictive maintenance is not only about avoiding problems. Instead, you may find that your equipment can actually perform better and longer than you thought. Many companies rightly focus on the risk and expense of servicing equipment too late, but servicing and maintaining it too early can be expensive too. You may already be scheduling downtime that you don't need to, and taking equipment out of service when it's still running well. Real-time, detailed diagnostic data can give you the confidence to keep that equipment in service until it really needs maintenance.
Knowledge
Knowing the performance of your valves and equipment while they are still in situ can help you plan better for the future. If you have similar applications planned in the future, it's vital that you have accurate costings for the ongoing maintenance of equipment. The learnings from your diagnostic data on one project could help you plan future projects more accurately from the outset.
Wider Perspective
If you're working with new equipment for the first time, or you don't have similar applications and equipment already, you may feel that it's difficult to predict performance. Working with an experienced diagnostics specialist gives you a wider base of knowledge to tap into. If they already work on similar projects around the world, they will have the data and the hands-on knowledge to help you optimise the performance of your equipment. Tapping into this wider base of knowledge and skills, will not only improve your understanding of your assets, but also provide good experience for your own technical staff.
Peace of mind
Even if diagnostics data does identify the need for any repair or maintenance work, it's likely that this work will be guaranteed for some time after completion. This gives you peace of mind and an extra degree of certainty, some way into the future.
---
So, depending on the types of equipment you have in service, predictive valve maintenance and diagnostics might be appropriate for some of your assets. You should consider using this more data-driven approach, as part of a wider plan for maintenance and asset life management.
You will need to make a thorough assessment of the costs, risks and timescales associated with each individual asset. This will then allow you to decide which of them to keep on regular, scheduled maintenance, and which could benefit from ongoing diagnostics whilst still in service.
Contact us to discuss how our valve diagnostics services can help you better understand the performance of your assets and extend their life.
We offer a wide range of other services to help you make effective use of your valves and equipment, such as valve servicing and maintenance, valve overhauls and repairs, and valve testing.