The Oil & Gas industries present some unique challenges to engineers and technical staff. These in turn have significant implications for the training and development needed by anyone involved in these demanding sectors.

In an industry where mistakes can be extremely costly and the nature of the work is very precise, regularly investing in the training and development of your staff can really pay dividends.
---
Control valves are just one example of a highly-specialised area that warrants some specific training for your key technical staff. Here's what training in control valves might typically include:
The different types of control valve and the benefits of each
How to choose the right control valve for the application
The role of actuators, positioners and trims
Advanced sizing, selection and noise calculations
Common problems and troubleshooting
There is a great deal to learn about control valves, so although the above may seem simple, in reality this may take longer than you might think. For staff learning the more advanced techniques, the training might even be broken down into separate modules.
Why invest in control valve training for your technical staff?
Here are just some of the benefits to your business of having your technical staff trained in how to select, use and manage control valves:
Long-term knowledge
Many of the underlying principles of control valves and equipment have remained the same for decades. You can be very confident that the knowledge you invest in will remain relevant. Even if new capabilities are added, a working knowledge of these basic principles will always be useful.
Cost-effectiveness
Whilst a valve service provider like ourselves will help you with any in-depth technical work such as servicing or overhauls, it may be more cost-effective and quicker for your own staff to carry out certain work in-house. By building their technical knowledge over a period of time, you can make better use of your maintenance budget. 
Problem-solving
A defining trait of many engineers is their ability to identify, evaluate and solve problems. This can be vital in the Oil & Gas sector where the cost of downtime can be significant. Detailed training will leave your staff better-placed to solve problems without the need for external expertise.
Effective procurement
The better your staff understand valves, the better they are likely to be at finding and procuring the right valves in future. As your staff build their knowledge, they can more effectively specify the requirements of any bespoke valves and equipment you buy for future projects.
Staff motivation
Your staff will feel valued, take a greater interest in their work and feel more loyal towards you if you invest continually in their career development.This can help with retention of key staff.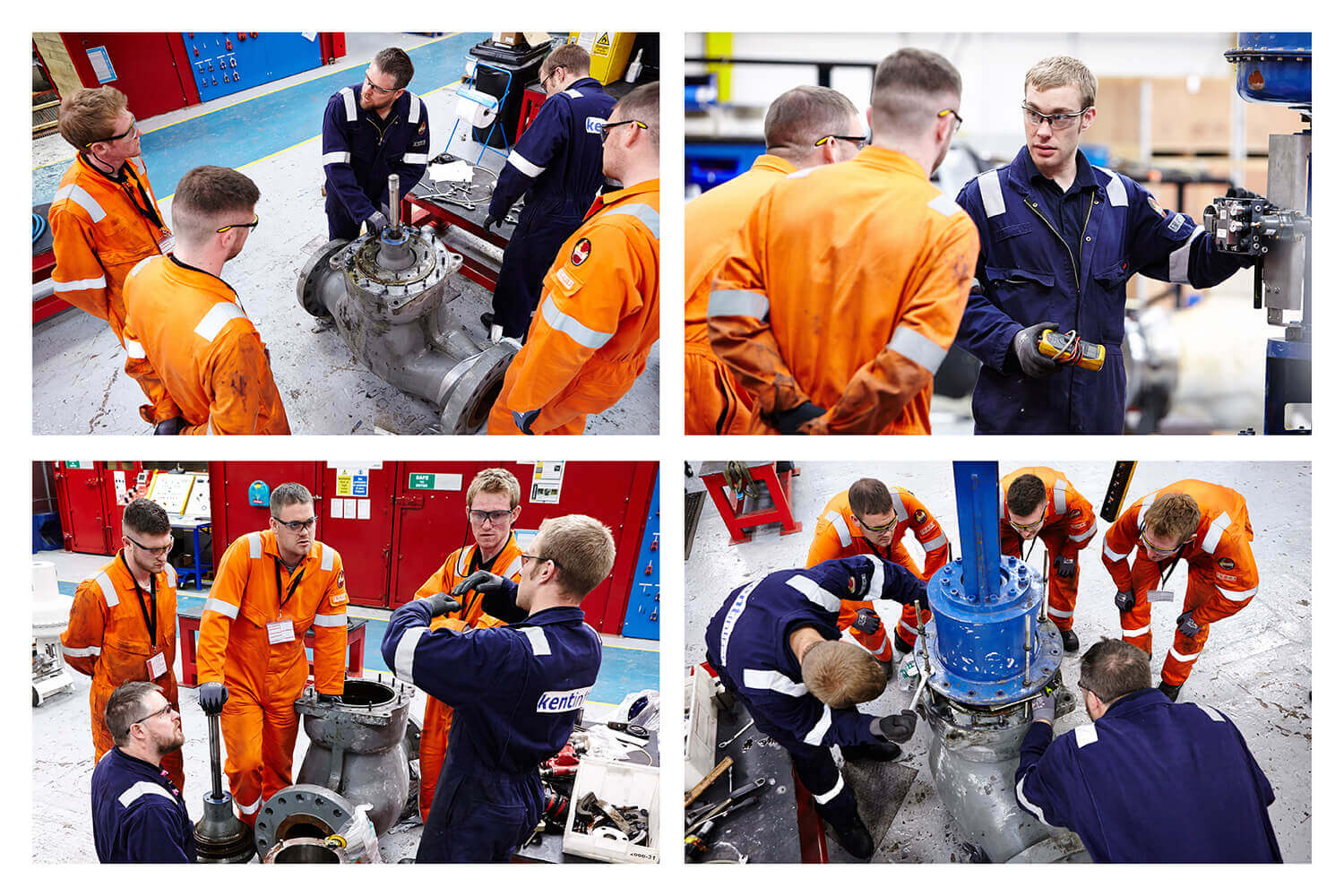 What should you look for in a training provider?
Finding the right training provider that suits the needs of your business is important. Here are some of the factors we think you should consider:
Experience
It stands to reason that in order to train your staff in the use of control valves, the training provider should have many years' experience in the sector and still be actively involved in it now.
Consistency
As well as experience, they should also offer you consistency, especially if you want them to train your entire technical team for example. If a provider has low staff turnover and regularly uses the same, experienced trainers this suggests that your staff will receive a consistent quality of training.
Customer focus
As with any other industry sector, a good training provider will carry out a thorough fact find to get to know your business and your specific needs, and tailor the training to ensure that it meets them.
Adaptability
There can be significant differences in the way that valves and equipment are used. Specifically for control valves, the equipment they are used with – such as actuators and positioners – can also vary. So, it's important to find a trainer with experience of a wide range of applications, or one that's very familiar with applications like yours.
Continuity
The in-depth nature of oil and gas training means that it may be taught in a series of short courses. It's important that each training course builds on previous ones to progressively improve the knowledge of your staff. You should inspect course content and overviews, and ensure that it meets with your requirements before agreeing to work with a particular organisation.
---
As you can see, there are many benefits to your business of having technical and engineering staff with a strong working knowledge of control valves. If you choose the right training provider for your business, they will not only have the right knowledge, but the flexibility to apply it to your own applications.
Contact us if you'd like to find out more about how your company could benefit from our control valve training, or any other technical training.