Kent Introl has long conducted a wide range of valve testing techniques to ensure valves manufactured at the Yorkshire factories meet the requirements of the world's most demanding applications and internationally recognised quality standards.
Over the last few years we have seen a significant demand for the tensile testing of valves and assemblies, ensuring any special lifting interfaces are capable of twice the gross weight or greater. Until recently though, the testing of valve assemblies was outsourced to a third party which took a disproportionate amount of time out of the production schedule and added significant cost to the process. With customers increasingly demanding this test for both topside and subsea valves, Kent Introl decided to invest in building its own load test rig on-site.
In charge of the project was Mark Creighton, Senior Subsea Engineer at Kent Introl, who designed, developed and managed the installation and commissioning of the rig in its entirety. Meeting the rigorous standards of Eurocodes 1 and 3 the rig stands at 4.3m high and weighs approximately 8 tonnes. It can test objects of any type and dimension up to 2.5m x 2m x 2.5m, accommodating tensile and compressive strength tests up to 10 tonnes. Individual valve assemblies under test are subjected to tensile or compressive forces of twice the gross weight specified on the assembly.
The structure was designed and installed for ease of operation and access; one person can carry out the testing procedure without assistance. Customers and auditors are invited to witness the testing process, which is carried out under strictly controlled conditions; the structure is surrounded by high energy impact wire frames and bullet-proof glass for the unlikely event of a valve failure under test.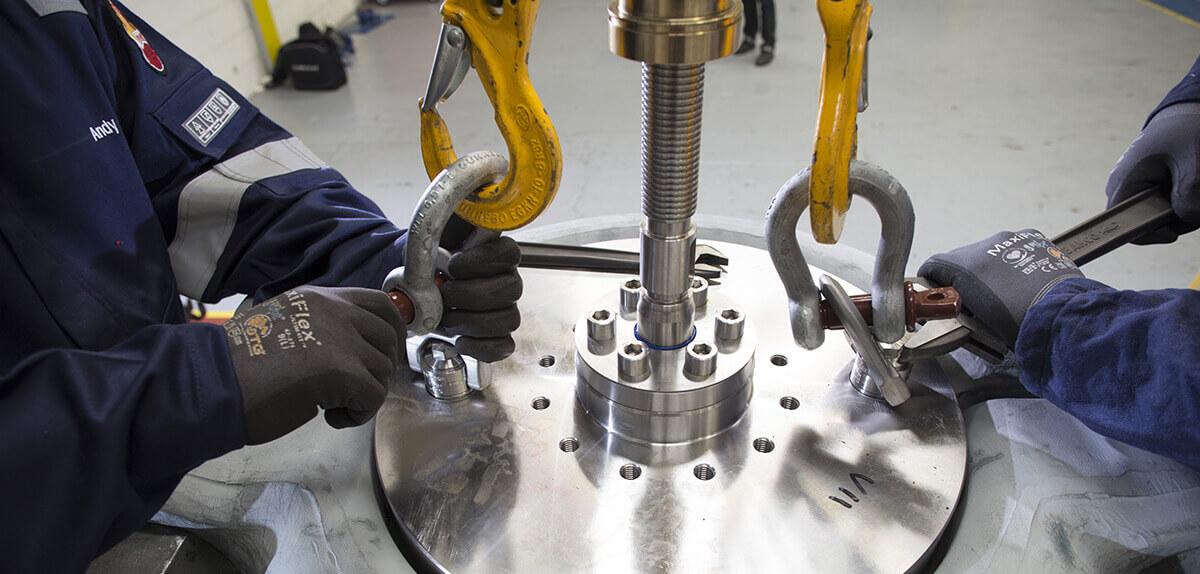 Today, the unit is fully operational, used regularly for the testing of newly-manufactured topside and subsea valves as well as those being repaired, maintained or upgraded by the Kent Introl Aftermarket team. We will also undertake the testing of external valves for third party producers.
Additionally, four fully equipped test bays at Kent Introl are used to carry out the full range of valve tests, including body hydrostatic testing, body gas testing and PR2 qualification testing (to API6A/ISO-10423/ISO-13628-4) and fugitive emission testing (to ISO15848-1). A test hydraulic power unit (THPU) with automated programmable logic control (PLC) enables the qualification and factory testing of subsea hydraulic actuators. A high-pressure gas testing pit allows gas testing with helium or nitrogen, to 1.1 times a valve's maximum specified working pressure.