Kent Introl recently completed a challenging retrofit upgrade for a water injection dump valve operating on an FPSO in the North Sea. The project was undertaken exclusively in-house, utilising the design prowess and advanced technology that sets Kent Introl apart in the industry.
The valve was originally manufactured in 1995 and required minimum maintenance. We supplied a new trim in 2015, however due to a change in process conditions it was returned to us after just two years of service. It was clear a new solution was required to ensure the valve was fit for purpose to meet the new process conditions.
---
Arrival and inspection
Upon stripping the valve we identified that while the body was in a fair condition there was extensive erosion to the trim. This was caused by a combination of abrasion and cavitation owing to injection water with high sand content. There was also erosion between the guide and seat, which suggested the valve had been operating too close to the seat.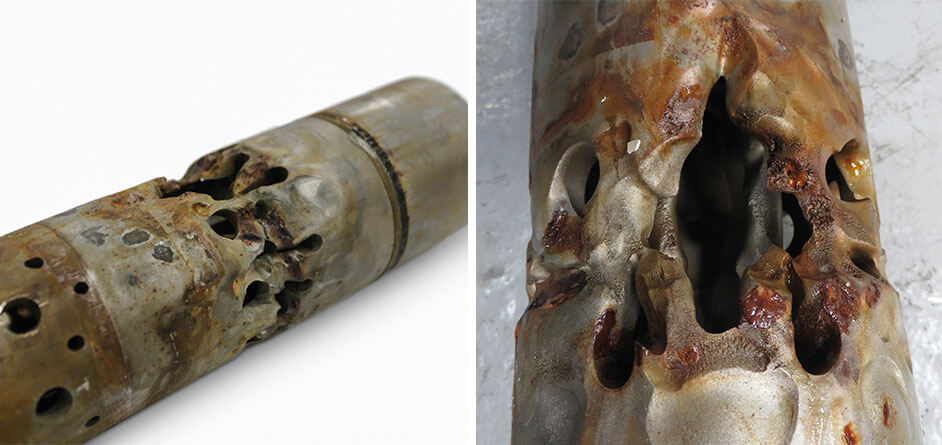 Technical review
The Kent Introl Applications Department identified the challenge of highly erosive conditions. The original Turbotrol valve had 7 stages, but erosion meant that several of these stages were damaged, an inherent problem with this type of design. After reviewing the service history of the valve against current process conditions, we strongly recommended an upgrade from a steel trim to harder wearing materials and a new design solution.
As an industry leading OEM, Kent Introl's offering is not typical of other service providers. We have the technical capabilities to engineer and implement bespoke solutions that others simply can't. As such, we were able to recommend a tungsten carbide Vector stack upgrade. With strength and durability that cannot be surpassed, tungsten carbide would ensure long-term valve performance. This 6 stage solution can control the velocity of the medium as it passes through the trim, thus minimising erosion. Its stacked series of plates would also be considerably smaller than its former.
The customer was happy with the proposed solution, securing long-term cost efficiency by limiting the expense of downtime as well as future repairs.
Design
The Kent Introl team designed an in-house solution with each stage taking specific pressure drops, which would also help with velocity control. The aim was to keep kinetic energy at a constant low within the trim and prevent blockages. In order to achieve this, passageways must increase in width as the medium expands.
We produced a CAD drawing of the valve according to existing body dimensions and reworked our trim design until it was compatible. When we were happy with the design, it was put into the system and manufacturing began.
Engineering the solution
We faced the challenge of designing a smaller technical solution that would fit into the same valve. Fortunately, our in-house machining capabilities exceed those of a typical service provider.
The original seat was screwed in and welded. We removed this and completed a weld repair, before remachining to the dimensions of the new seat. We also upgraded from a screwed in seat to a clamped in seat, which is much more efficient from a serviceability point of view. The RTJ flange grooves were also damaged and required extraction and welding to build back up.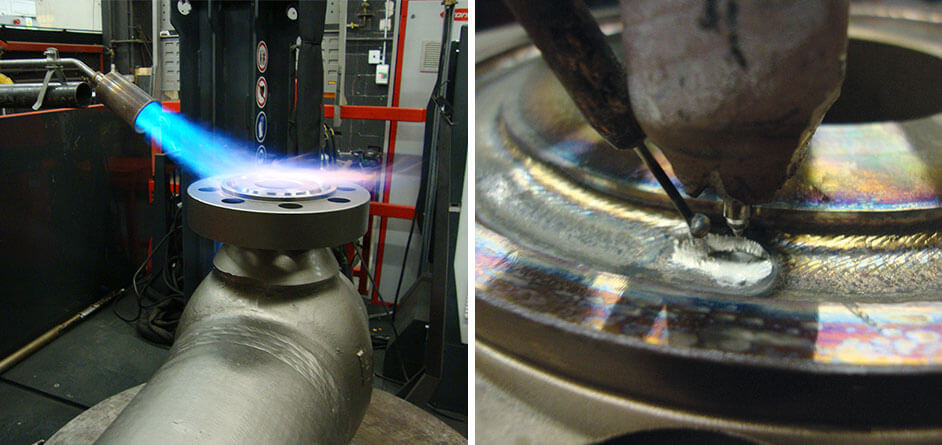 Re-assembly and testing
Upon completion, the valve was reassembled in our dedicated aftermarket facility by Kent Introl specialist engineers. We were then able to carry out a number of tests to ensure performance standards including a Hydrotest and the Seat Leakage Test.
Our client also benefited from our OEM warranty, which we offer on all our repair projects. This protects against manufacturing fault and material defect, as well as covering labour and any associated costs when resolving issues. We also further our Aftermarket service by providing a follow up, ensuring the solution has been a success.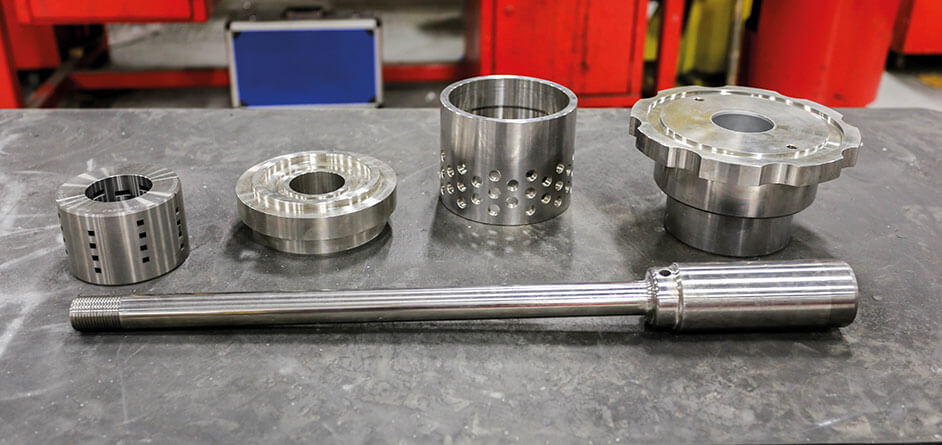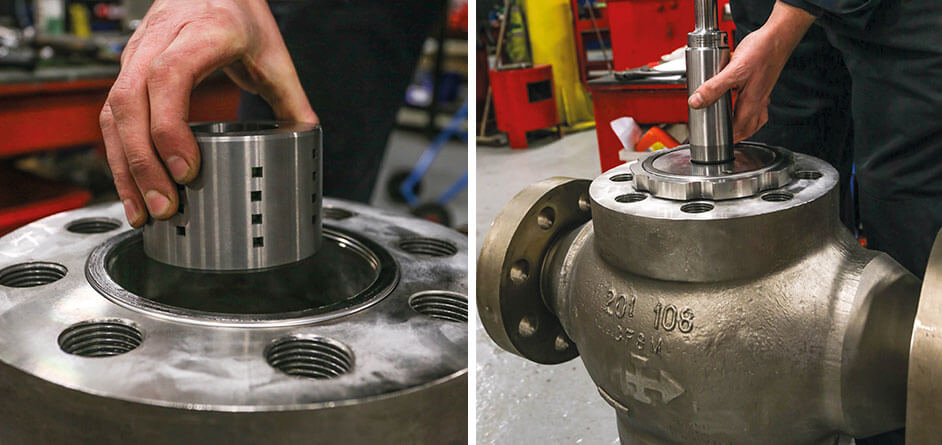 ---
Kent Introl can provide a specialist OEM upgrade service that is tailored to each client's individual process requirements and service conditions. With our dedicated engineers and wider team of specialists, we ensure that Applications across the world continue to perform correctly. Contact us to discuss your valve upgrade requirements.
Subscribe to our newsletter to receive the latest updates from the Kent Introl team. If you enjoyed this article be sure to click the share buttons below!