We're proud to announce that Luke Crossland, Sales Engineer at KOSO Kent Introl, has completed the BVAA Future Leaders Programme.
The year-long course provides aspiring leaders with a comprehensive understanding of the valve and actuator industry and supports them to develop personal skills and build a more extensive network of contacts. Luke is the second team member to complete the programme. Once again, a member of the KOSO Kent Introl team was given Highest Award for Achievement in recognition of his commitment and success.
---
BVAA Future Leaders
The valve industry is changing, but education is slow to catch up. There are no formal training qualifications in the UK for valve professionals. Instead, employees at the start and mid-point of their careers often feel the need to move from company to company to gain a broad range of experience. This can be disruptive for the employee and frustrating for the employer.
To stem the flow of talent, the BVAA created its Future Leaders Programme. The year-long course aims to give emerging talent a 'wider feel and vision' for the sector. Ultimately, it seeks to provide participants with a better understanding of the sector, help develop personal skills and provide supportive employers like KOSO Kent Introl with a steady flow of top talent to secure the future of the valve and actuator industry.
The course is also about networking, encouraging participants to build up a network of contacts from across the industry. From sales to supply, these interpersonal relationships are a powerful force for growth and development.
Luke's story
Luke has worked at KOSO Kent Introl for over five years and within the valve industry for almost a decade. During that time Luke has worked for three different valve companies on different product ranges – from instrumentation valves to subsea products – expanding his knowledge of valves and the industry with every move.
Luke was the second KOSO Kent Introl employee to become a Future Leader, following in Eddie Sheard, Subsea Senior Design Engineer's footsteps.
The programme is based around 11 two-day sessions that cover fundamental aspects of leadership: valve industry experience, personal development, valve industry training, and networking. During the course, each of the 12 attendees is required to host an event where they welcome the other delegates to their workplace. In these sessions, the host provides an insight into that business. Luke's session focused on KOSO Kent Introl's subsea products. After detailing our product range, he explained why subsea technologies are crucial to the future of the oil and gas industry.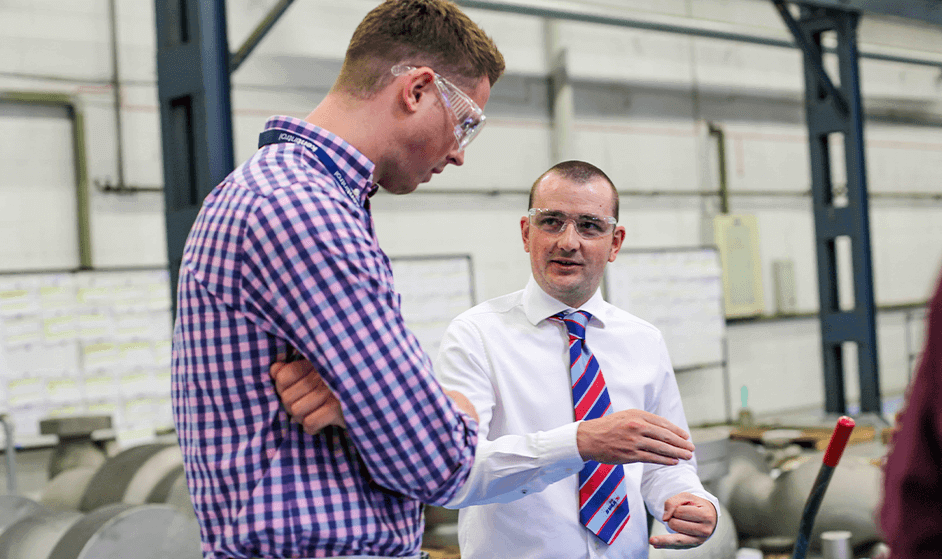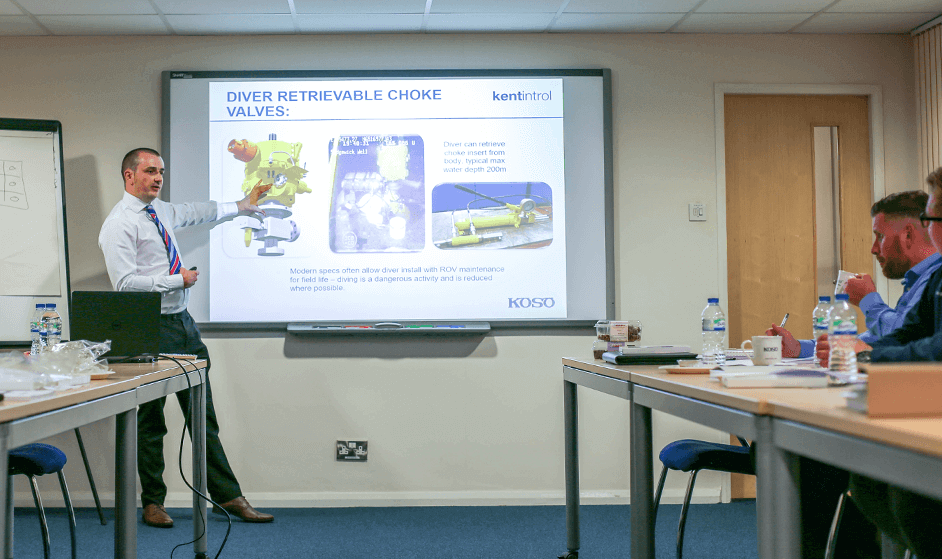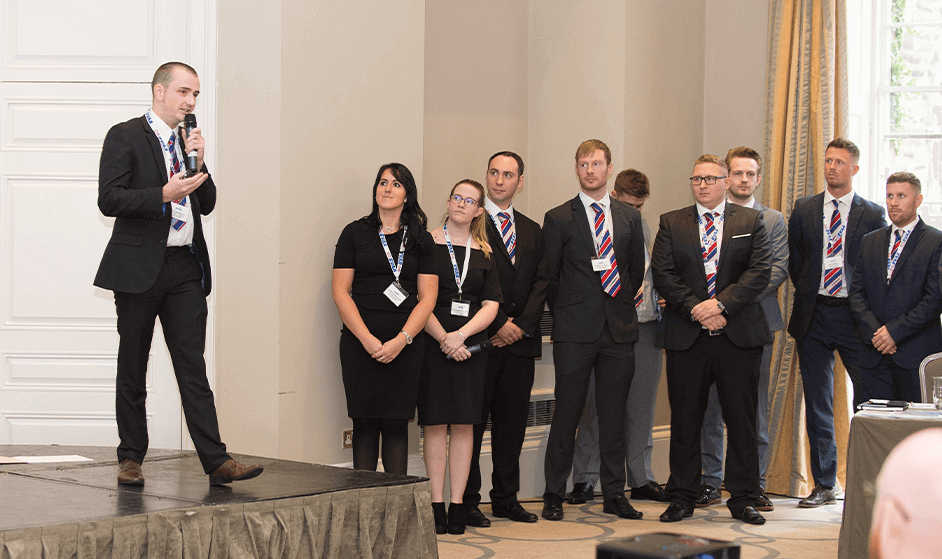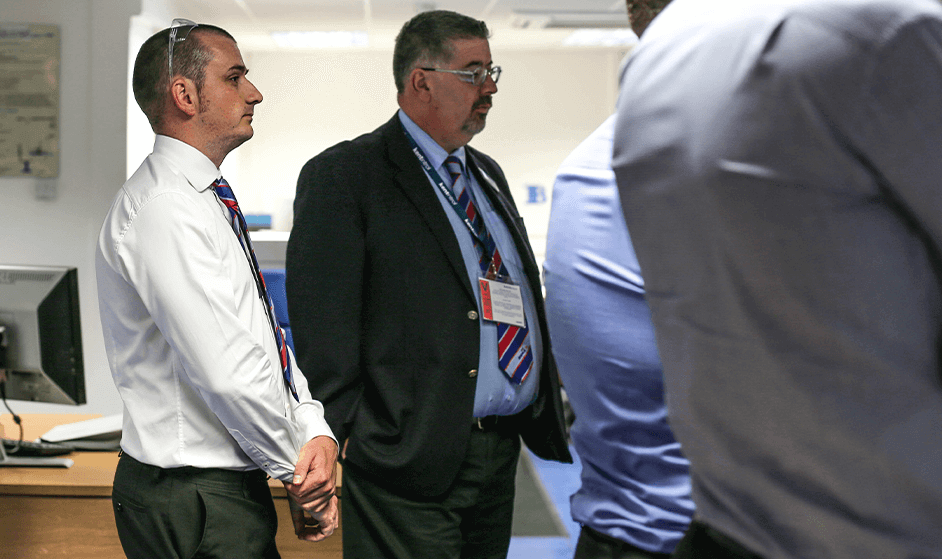 Luke's role involves regularly visiting clients and conducting presentations. During the BVAA programme, Luke worked on honing his presentation skills, combating stage fright and ordering his thoughts. "I'm now much more confident giving presentations and engaging with customers," Luke says. "In the past, it was something I was afraid of but now it's something I enjoy."
The interpersonal skills Luke has developed are being put to good use in his sales role. "It has provided me with the confidence to develop a rapport with existing customers as well as new customers," he says. It's these interpersonal relationships that are crucial to the ongoing success of the business and his personal growth.
Investing in the future
At KOSO Kent Introl we're pleased to be able to offer our staff the chance to take part in initiatives like the BVAA Future Leaders programme. Over the course of a year, Luke has gained valuable insight into all aspects of the industry that will help him grow in his role.
Modules on time-management and workload management, to name one of many modules completed, are enabling him to prioritise tasks and deliver more for clients. It's all about helping him to grow and learn the skills that successful leaders use every day.
The course has helped Luke to develop his network, which is paying dividends already. "Not only do I keep in touch with them, but I'm also asking them for information. Sharing of industry intelligence," Luke said.
Luke's contribution to the course and his commitment were recognised by his peers, who voted to award him the Highest Achievement award. It's reaffirmed his commitment to the industry and KOSO Kent Introl. "The new skills that I have learnt have provided me with a solid foundation to achieve my aim of progressing further within the KOSO Kent Introl business," Luke said.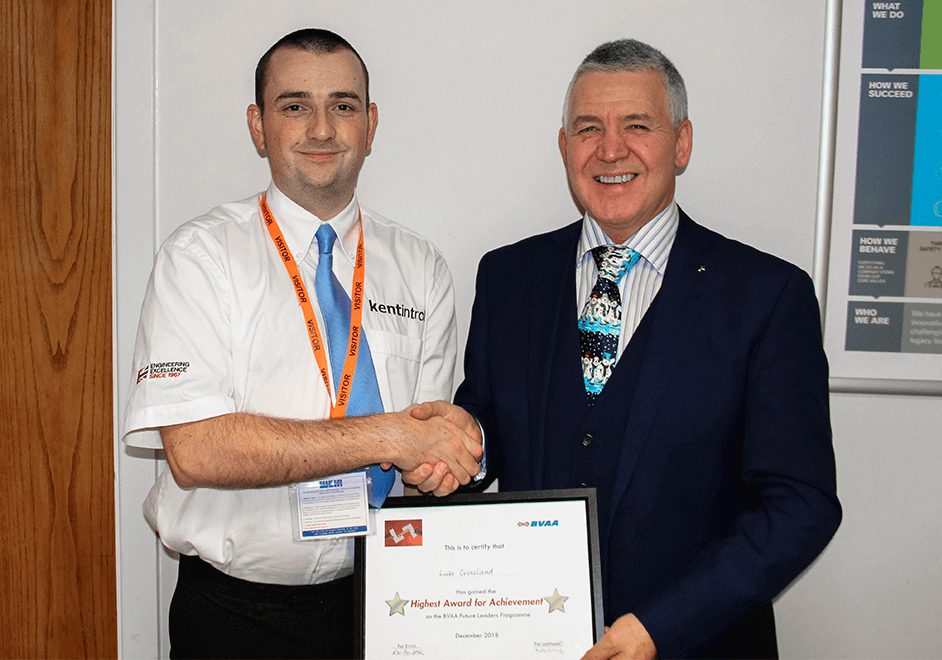 Images courtesy of BVAA & Lattitude7.
---
Subscribe to our newsletter to receive the latest updates from the Kent Introl team. If you enjoyed this article be sure to click the share buttons below!